Welcome to the New Mexico Department of Transportation.
We provide a safe and efficient transportation system for the traveling public, while promoting economic development and preserving the environment of New Mexico.
Wildlife Corridors Action Plan Request for statewide public input SANTA FE- The New Mexico Department of Transportation (NMDOT) in partnership with the New Mexico Department of Game and Fish (NMDGF) is releasing the Draft Wildlife Corridors Action Plan for public...
read more
Get home safely during the New Year's Eve holiday NMDOT invites New Mexicans to 'Take a Ride on Us' SANTA FE – As New Mexicans celebrate New Year's Eve events involving alcohol, the New Mexico Department of Transportation and its partners are promoting a program to...
read more
Travel Information
Whether your destination is 2 miles or 200 miles: it's important to know where you're going and how to get there safely. Along the way you may decide to check out some new destinations and make a pit stop. This is where you can find the latest road conditions, road maps, travel destinations and rest stops. Remember to always buckle up, don't drink and drive, obey the speed limit and enjoy the ride!
Business Support
Looking for information on doing business with NMDOT? Find everything you need to become a vendor or set up a purchasing order. We also provide the goods and services that fuel the important work our employees do.
Planning, Research, Multimodal & Safety
NMDOT is more than just roads – We are Aviation, Railroad and Ports. Additional activities and programs include research, active transportation (bicycle/pedestrian), traffic safety, transit and ports of entry. There are also links to data requests for traffic counts, functional classifications and crash data.
Projects
Learn about every major project taking place in the state. Attend public meetings. Sign up for project updates and real time traffic alerts when traveling through a project in a specific area.
Infrastructure
From concept to design and project delivery, this is where you will find a comprehensive array of professional services available to the transportation industry. Services encompass regional design centers, engineering support, plans, specifications and estimates, utilities, drainage design, traffic support and much more.
Districts & Highway Operations
Click here to find information on the six districts responsible for constructing and maintaining state roads. This is also where information on district operations is provided.
Popular Topics at NMDOT
Below you will find a few of our most popular topics. Click the "learn more" button at the bottom of the section you wish to explore.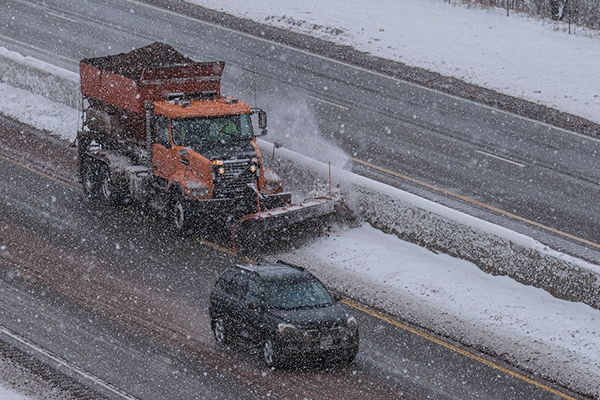 Road Conditions
Know before you go. Checking the road conditions before you hit the roads is imperative, especially during inclement weather. NMRoads can help you navigate the fastest and safest route to your destination.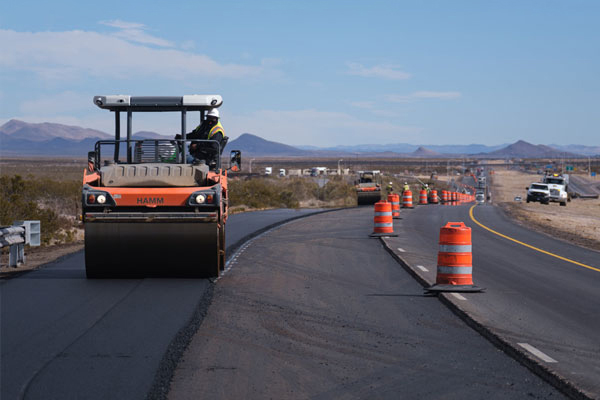 Current Construction Projects
The NMDOT works on hundreds of projects across the state. In this section you will find information about projects that are in various stages of development, including the study scoping, design, and construction phases.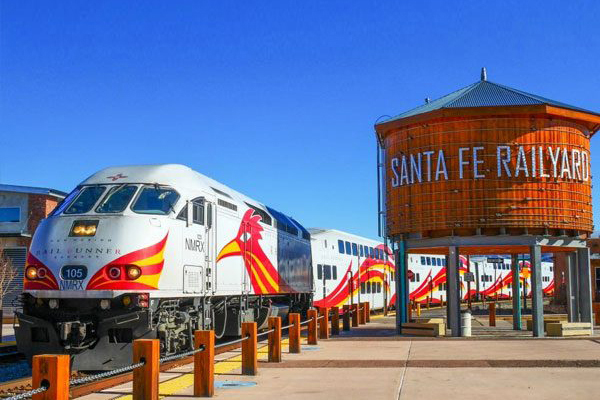 Transportation Services
From the Rail Runner to Park & Ride, NMDOT offers a wide range of multi modal transportation services to all New Mexicans.