Request for Input on Environmental Assessment for the US 64 Alignment Study, CN 5101170
REQUEST FOR INPUT
NMDOT, in cooperation with FHWA, is providing the attached Environmental Assessment (EA) for 30-day public inspection and comment.   The EA provides details of the proposed US-64 reconstruction project between the Arizona-New Mexico state line and Shiprock, NM, as well as the anticipated social, economic, cultural and environmental impacts of the project.  As detailed in the EA, the project occurs in a diverse and complex cultural and environmental setting.  The proposed project will make improvements to highway safety and performance, including enhancements to paved shoulders, pavement structure, curves, drainage, guardrail and barriers, intersection turn lanes, crosswalk illumination, and reconstruction of bridges.  The project design, and development of the EA, were undertaken with previous stakeholder and public involvement between NMDOT and affected landowners, public and tribal agencies, and local communities.
Environmental Assessment
for US 64 Alignment Study, US 160 at Teec Nos Pos to US 491 in Shiprock, CN 5101170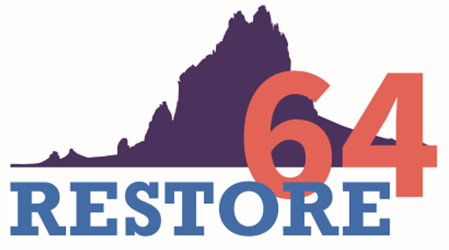 How to Submit Comments
Questions and comments about the EA must be submitted in writing and are welcome until March 19th, 2022, at which time the 30-day public comment period will be closed.   Please address all written comments to Jennifer Hyre.
WSP USA c/o Jennifer Hyre
Attention:  US 64
2440 Louisiana Blvd NE, Suite 400
Albuquerque, NM 87110