DC Fast EV Charging Grant Program
August 9 @ 12:00 am

-

August 30 @ 11:59 pm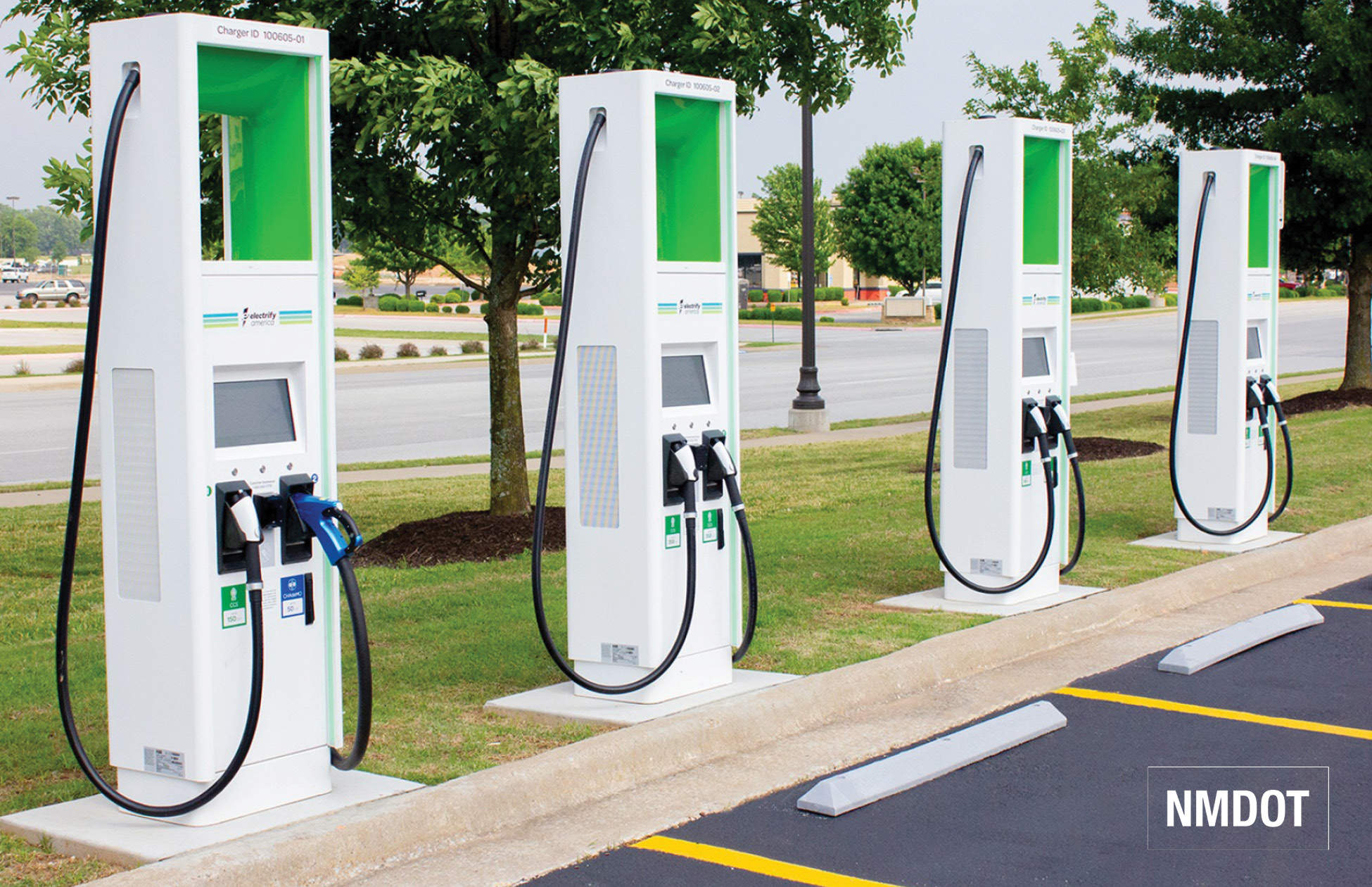 August 9 – 30, 2022
The New Mexico Department of Transportation (NMDOT) will distribute American Rescue Plan Act of 2021, Section 9901 State and Local Fiscal Recovery Funds that were appropriated to the NMDOT through HB 2 in the 2021 2nd Special Session for planning, engineering services, design, and installation of Electric Vehicle (EV) DC Fast charging stations across New Mexico under the NMDOT Level 3 Direct Current Electric Vehicle Charging Station Grant Program (DC Fast EV Charging Program) with a minimum of 50kw per port while simultaneously charging. The proposed charging station projects will address equitability and cost effectiveness as to where the EV charging stations (EVCS) are to be located.  The EVCS site must be accessible to the public and any State Fleet Vehicle for use 24-hours per day and seven days per week, have dusk to dawn lighting, and be within a short walking distance, not to exceed a quarter mile to retail or service establishments.
In their proposals, applicants must take into consideration equity, recreational access, cost effectiveness, operation and maintenance of EVCS, address geographic diversity of EVCS in rural areas, and Justice 40 issues (https://www.whitehouse.gov/environmentaljustice/justice40/). This grant program will prioritize rural locations, low and moderate-income areas of our state, and help in alleviating economic and racial disparities.
Grant application and Policy
To download the grant application and policy click the options below.
NMDOT will only accept applications electronically and proposals must be submitted via email to: paul.montoya@state.nm.us
Program Contact Information
Inquiries related to the project requirements, application, application requirements, and other aspects of this Grant Program should be sent to NMDOT at paul.montoya@state.nm.us
with subject title: "Questions (DC Fast EV Charging Program)".