Request for Public Input on the NMDOT Integrated Vegetation Management BMP
We are pleased to share the progress and plans we've made and are looking forward to receiving comments and questions about our new Integrated Vegetation Management (IVM) Best Management Practices Document from our New Mexico community and neighbors!
Please review the document and share your questions and comments by August 8, 2022, at which time the 30-day public comment period will be closed.   To request translation or assistance, you may also use the contact information below.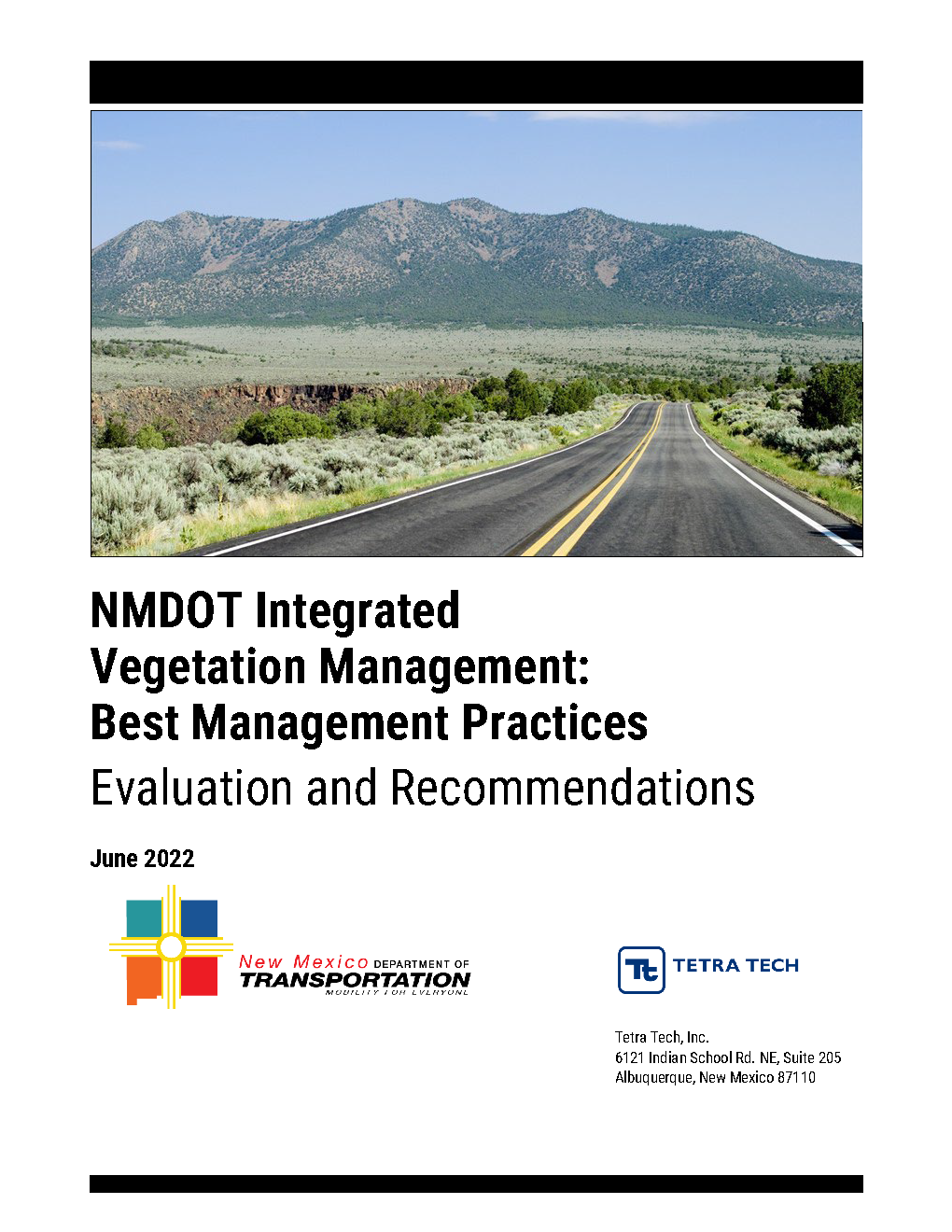 Click to open and review the document above.
How to Share Your Comments & Questions
Mail to:
Tetra Tech, c/o Ondrea Hummel
Attn:  IVM Best Practices
6121 Indian School Road NE, Suite 205
Albuquerque, NM 87110
Call us at:  (505) 404-3131  If no answer, please leave your name & best phone number and we will call you right back!
Comment Form - IVM Best Practices
Comment Form - IVM Best Practices